REAL PEOPLE.
REAL HARM.
REAL COMPENSATION.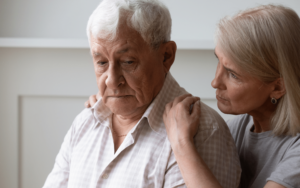 Did you work on or live near a farm where herbicides were sprayed?
Did you develop Parkinson's disease?
PARAQUAT LAWSUITS & LEGAL REPRESENTATION​
PARAQUAT is a toxic chemical that is used as an herbicide on more than a hundred different types of crops. Studies have shown that exposure to Paraquat has been linked to the development of Parkinson's disease, a progressive nervous system disorder that affects movement.
According to a 2011 study from The National Institutes of Health, people who were exposed to Paraquat were two and a half times more likely to develop Parkinson's disease. If you or a loved one developed Parkinson's as a result of exposure to Paraquat, you could be owed money from the manufacturer.
Herbicides sprayed on crops have been shown to cause severe injuries and illness in those who live near farms. 
Were you exposed to herbicides while living near a farm? 
Contact a Paraquat Lawyer Today
If you developed Parkinson's disease and live or work on or near a farm where herbicides were sprayed, contact us today! 
Our attorneys are committed to holding negligent companies accountable for the harm and injuries their product cause. Let us help you get the compensation you deserve.
There is no cost or risk to you, but you must sign up to file your claim! Statute of limitations DO APPLY, and time is running out.
SIGN UP NOW! It only takes 3 minutes!
The information on this website is for general information purposes only. Nothing on this site should be taken as legal advice for any individual case or situation. This information is not intended to create, and receipt or viewing does not constitute, an attorney-client relationship.
© 2021 All Rights Reserved.